Ambient Lights for the web
Lightswitch 
Version v1.5 introduces ambient lighting for the web
New in this release: 
Ambient lighting
4 new dynamic scenes 
new and random scenes from Colourlovers
direct feedback inside the app  
Ambient lighting (eye tab)
Take the web with you as colors from the page jump into your living room. The 
dominant colors of the current page are extracted five times a second, and the lights smoothly switches to them, creating an ambient atmosphere.
Note this requires full permissions for the plugin, screenshots are taken five times a second and there may be a distinct lag between switches.

This is a powerful feature and requires a fast machine.

Works with netflix, YouTube, any video or web content, even full screen. 

White colors are dismissed and dominant colors are more color-rich than the page. 

Brightness is automatically determined, movie-nights become ambient. 
This is the future of lighting,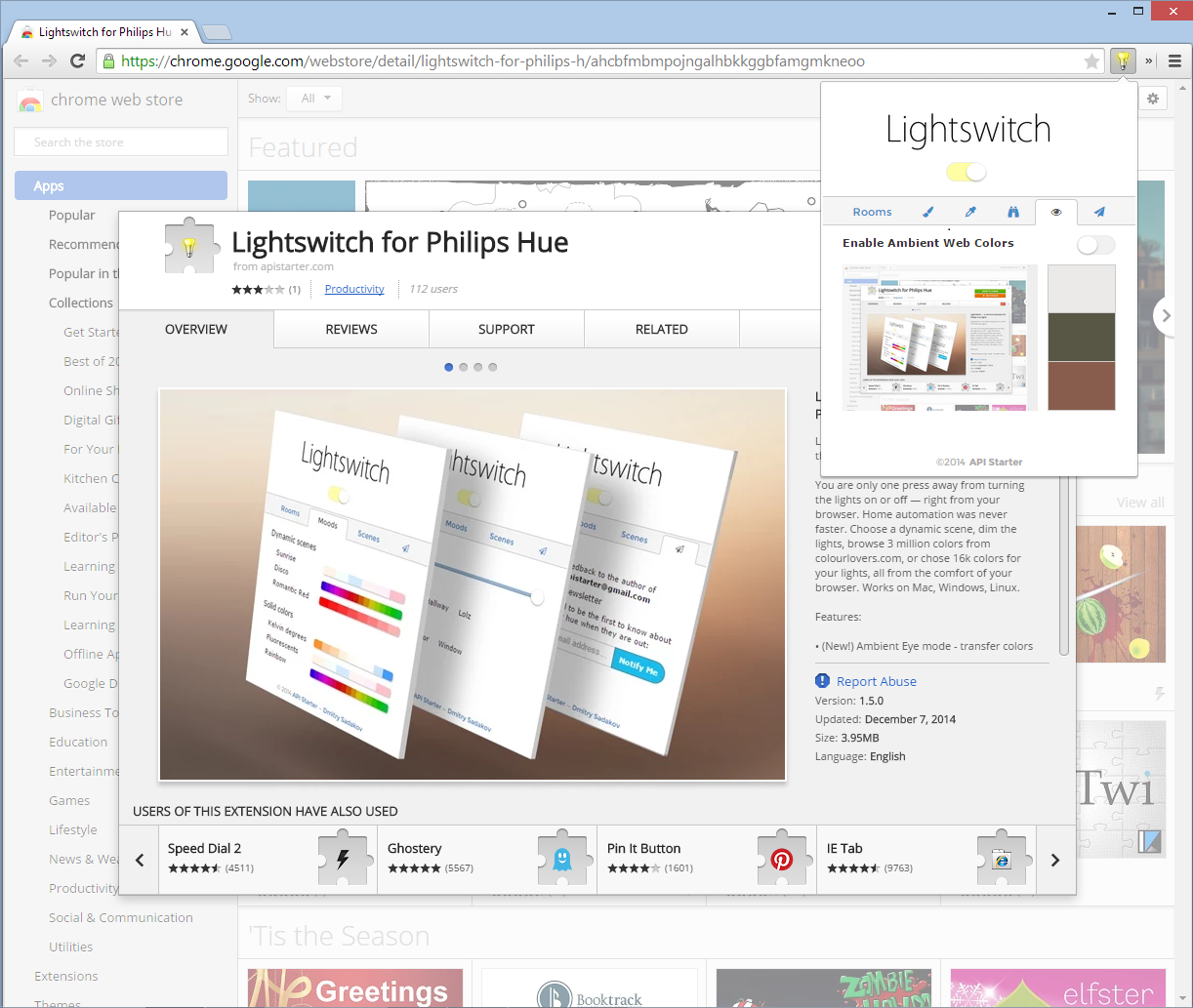 This is a beta feature in the app, any feedback is welcome to apistarter@gmail.com.  





Download Lightswitch from Google Chrome Web Store



Thanks.